Presidents Day
Welcome to Oscar's Tavern!   How are you today?  Happy Presidents Day!
It's yer ol Pal Willy here…   Today's special is Yankee Doodle Dogs, with Bush Beans and Obama Fries!  WHAT???!!! And Let's wash
them down with El Presidente!   A fine Dominican Beer!  Lisa is getting creative. She's here today running the kitchen. We finally heard from Oscar and Charlene.  They weren't together…as some suspected.  Who me?  Charlene was given the time off by Oscar. We don't know why yet, which is another question. And Mr. Oscar still hasn't revealed what he was up to but promised him and Charlene would be back here at the Tavern tomorrow. He will lhave a lot of 'splainin to do Lucy.  Apparently he spoke to Lisa yesterday and she's not pissed at him anymore. Thanks Terri for the heads up!
Ok. So its Presidents Day.  What are you plannig for your PD Party?  What? No Party?  Oh, you're going to a friends house for thier party… What ya gonna bring?  —  oh, no friends party?    No pin the blame on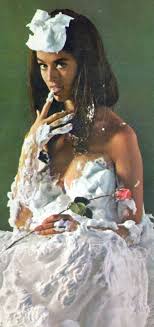 the president game?  No, Oval around the Rosie?  No, Guess the presidents game?  No, bi-partison action?   Geeze, you folks are duds.  Oh… I know…  you're saving it for the evenings festivities…  a little foriegn policy…. heh heh heh….   and game of Dessert Storm….    nice…   don't forget the strawberries!…  No?   You aren't celebrating at all?   WTH?  So it's just a day off for government employees and some others?  What is the meaning?  Secretary's Day (oops…Administrative assistants Day) we give a gift to them, right?  So are you sending Mr. Obama, some….cigars?    How do we celebrate it then…..   We don't.  So why do we have it?  Half the population never likes the President anyway.  It's history. So we're celebrating the position?  Hey – If I gotta celebrate a position, I have some missionary plans with Mrs. Willy tonight!  LOL   What do you do on President's Day???   Really???
WINGERWORTH, England – A Wingerworth, England, man has been sentenced to 20 weeks in prison after he repeatedly whistled the theme to "The Addams Family" TV show at his neighbors.
Leopold Wrobel, 51, was convicted of violating an antisocial behavior order directing him to cease whistling the tune at neighbors Michael and Kathleen Sharpe.
LOL Ok, I have an idea.  Me and the missus will hold our own "erectio(WILLY STOP THAT – You wanna scare away our readrs! –  Lisa)
Sorry Folks. got a little nutty there.
Well Have a great Presidents Day!  Whatever you do!
Oscar will be here tomorrow – Whoop – de – doo.   Just when I get the hang of this blog $#it.