Swarmin Bee$
Welcome to Oscar's Tavern!
How are you today?  Hi! This is Lisa. Oscar asked me to do today's blog!  He's doing something on the computer in his office.   Charlene isn't here today.  But Oscar's friend Betty came in to run the
kitchen, so we have our bar pies, and Betty's special, grilled Cheese sandwiches and Fries! Comfort food she says!  LOL  She's sweet. It's Frothy Friday, so import drafts are $1.50.   What can I get you!?
Yes, Oscar has been pretty busy lately. We never know what's going on but we can tell because he get's all quiet and stuff.  Willy thinks he's got a gal pal.  He HAS been smiling a lot.
It was an odd here last night.  A bunch of people came in all at once. Like 20. Men and women. I went outside and looked for a bus or something, but there were  just a few cars. They all ordered beers and were ordering bar pies and some of Charlene's pork roll.  They seemed to know each other.  Filled the dining area. They played pool, tipped well.  Played songs on the juke box. The place was jumping. Then in like 2 hours. They all paid up and left.  The place was eerily (sp) quiet.  Just the hum of the neon signs and the TV behind the bar.  An ER rerun was on.  When is George Clooney doing his guest spot? Oscar called earlier to see how things were going and I told him it was very busy. And of course, this is when he strolls in. "I thought you said you were busy?" I explained it to him. He started laughing. "Oh you should have called me when they first came in. The finance group from that company down the street has late night evening meetings. They come here to unwind afterwards.   especialy lately.  Was Minnie with them?" Like I know who Minnie is….   It was just odd. A swarm of accountants. If Iknw I'd have asked then to do my taxes.
Anyway, I'm not doing Thursday nights anymore by myself.
 We're showing the Super Bowl on all screens Sunday. Charlene has a smorgasbord  of stuff for ya. Dollar drafts!
Have a great day!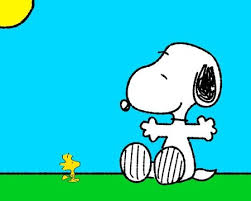 Lisa.