Daydream Believer
Welcome to Oscar's Tavern!
How are you today. Thought I'd come in on this Saturday to just say hi to our regulars.  I have a guest mixologist here today, Weaselmomma.  Click on her to see a tasty shot drink she prepares, and the proper way of enjoying it!  She's popular here at Oscar's.
I have been so busy getting things done around here. Plus my daughter was up from Florida. She enjoys hanging around the bar. Willy has to re-stock the Merlot every time she visits.
I've been in a good mood lately due to someone special. Thats all I'll say now.  I'm sure one of the folks here will blab soon enough.  Leo said the last time he saw a grin on my face like that, he was engulfed with a methane cloud moments after.   Wise-a$$.
It got to 55 degrees here yesterday. (yeah terri I know)  But its dropping down low again.  I took the dried up wreath off the neon sign outside with just a short sleeve shirt.
A Love Story
I shall seek and find you.
I shall take you to bed and control you.
I will make you ache, shake and sweat until you grunt and groan.
I will make you beg for mercy.
I will exhaust you to the point that you will be relieved when I leave you.
And you will be weak for days.
All my love,
The Flu
Well, there's bar pies here today. I'll let Leo fix you up with one if you like.  As always, we've got Bud, Coors light, Sam Adams, Guiness,  and Smithwicks on tap so let' him know what you want!
I gotta run, have a few things I need to get and I want to be home later for some company.
Enjoy the day.    I know tomorrow (Sunday) No NFL.  I think there's a House marathon on.  LOL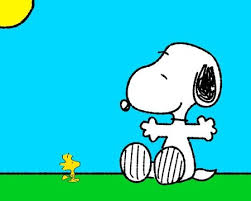 Ciao!